In general, the high point of your plants should be 5 cm away from the light, which can be difficult when your plants don't grow at the same speed.
Indeed, plants that are too high may shade the young plants and hinder their development, and light that is too high prevents the plant from growing properly.
On Lilo :
For plants that are too tall, we recommend repotting them or placing them near a window or next to the wooden base of your Lilo.
You can raise the pots of the smallest plants so that the sprouts reach the same level of the biggest one, in order to be always closer to the light. You can put them on a nice box for example.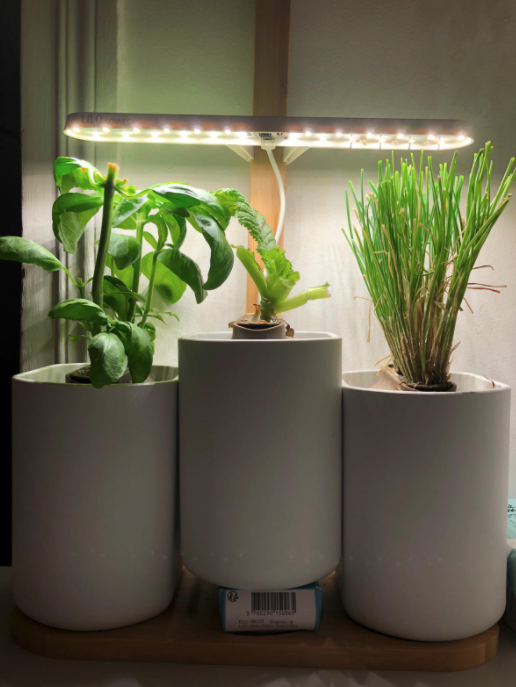 Zum Modulo :
It's easy! ✌️ These are the pots that move. So remember to raise or lower them according to the growth of the plants to keep the right distance!
If you want more information or if you have any doubt, don't hesitate to write to us via our contact form and fill the form with the requested information, so we can help you ! 💌